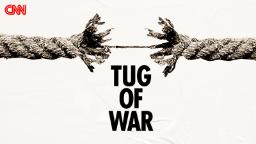 For the previous couple of days, the globe has actually responded in scary to the surprising photos appearing of Bucha, Ukraine: dead private bodies in the roads, numerous with hands connected, as well as mass tombs including thousands of unarmed individuals. Some think the wrongs might also be an oblique factor in the problem with Russia. After seeing Bucha, Ukrainian Head of state Volodymyr Zelensky advised peace negotiation with Russia would certainly be challenging. CNN global contributor Phil Black discusses why such cruelty becomes part of Russia's playbook, the reaction from the West, as well as just how this can affect future settlements.
This episode consists of visuals summaries of battle.
Tape-recorded on April 5, 2022.